England 2015 - 9 to 15 October 
 East of England 
The trip to England was the highlight for 2015. We planned to do so much and managed to do it all.
See how we got on over the following pages.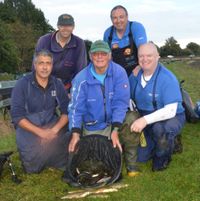 Fishing with these stars was one of the highlights of the trip for me. RAF team angling friends from over the years. Top anglers, and top mates.