Fishing Reports - 2020 

Hopefully 2020 will be a good year although the way things are developing with COVID-19 things are not looking good. My trip with the Old Lags to Alkmaar is already cancelled and we hope to go in April 2021 - a long wait.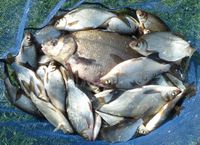 A few fish from the North Holland canal. I don't think it is possible for anyone to blank on this canal.
The North Holland Canal is absolutely full of Skimmers and Bream. Well worth the trip.